Okay, I know. I've taken too long to post again. Luckily for you, I was catching up on reading some other blogs today, and I got the inspiration to write something again. So much has happened since last time, most importantly Kaylee Elizabeth was born on May 28, 2009 at 7:14 am. She weighed 10lb 1oz and was 55 cm long. Yes, I had a 10lb baby. All natural. The entire labour was about 3 hours long. I've been told I was born to deliver babies. I don't know about that...
She is very cute. Here are some pictures. Some of them were taken by me or Tim, some by my sister, some by my parents. Enjoy...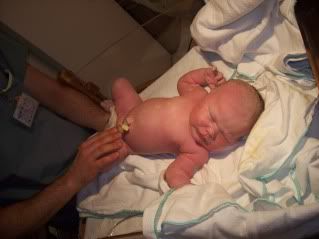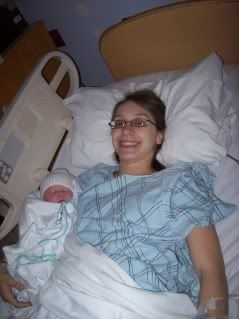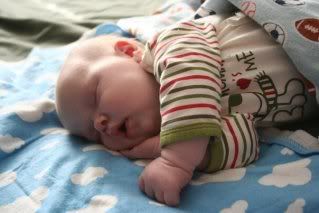 I have also determined that I think it's time for me to turn this blog private, meaning only the people I give permission to may see it. There's no particular reason for the switch at this time, but I'm starting to feel a little more cautious about what I put on the Internet, especially about the kids. So, I'll add whatever email addresses I can think of that I know will be reading this. If you get missed, just email me, and I'll add you...(as long as I know you)...
I know there hasn't really been a whole lot to this. I was actually feeling more inspired earlier, but then I got busy putting the kids to bed, and now I'm just tired. I do feel somewhat guilty for not writing more regularly. I wish that I was better at keeping a record of Kaylee and Reuben's lives and all the things they do, but they keep me so busy that I just don't seem to get around to it. It's one of those things that I keep putting off and saying that I'll get to it, but then never do. I should change that...